NEWS
2017/03/01

We renewed our homepage.
Product Portfolio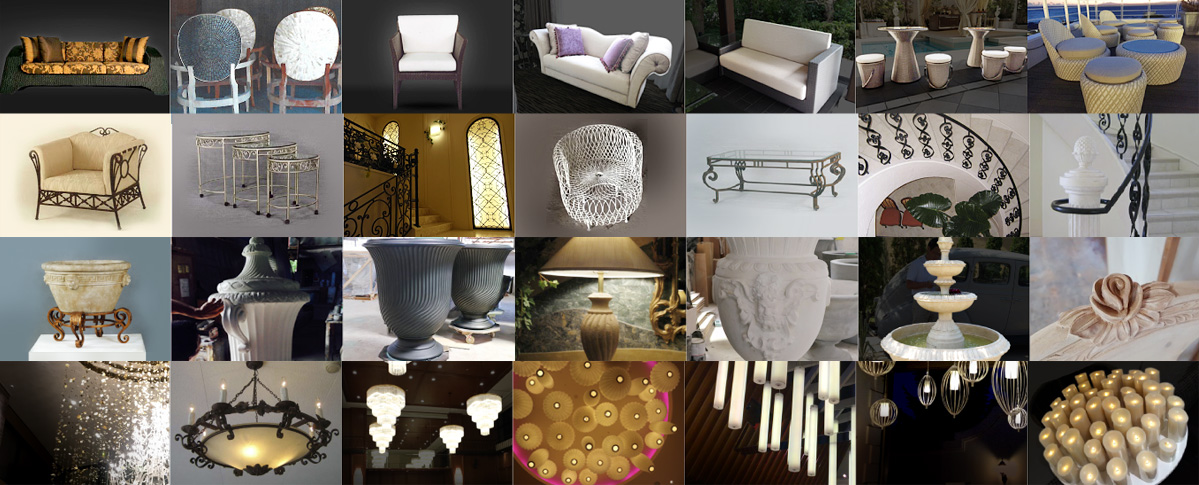 Service Features
The Strength of Customization.
Creating surprising
and inspiring masterpieces.
We offer custom-made items at the best possible prices to match a variety of environments such as hotel guest rooms, FFE (Furniture, Fixture, and Equipment) and wedding facilities, public spaces, company reception and executive rooms, medical facilities, restaurants, and residences made by home manufacturers and developers. Working together with factories in Asia and Europe, we create original products that no mass-produced item can replicate using a comprehensive system covering everything from initial planning, design, and construction, to the proposal and manufacturing of furniture and coordination of interior decorations. As our customers' best partner, we at the Contract Operations Department harness MC's strengths. We provide contract design that will deliver the highest level of satisfaction through proposals with the power to inspire and amaze.
Creating from scratch.
Original designs
for each decoration.
We believe that even when ordering furniture decor for the first time, it is important to have a clear image in mind that is shared with the customer from the initial stages. When it is hard to picture the design simply through sketches and drawings, we can create a model or make arrangements to ensure the customer can make their order free from worry.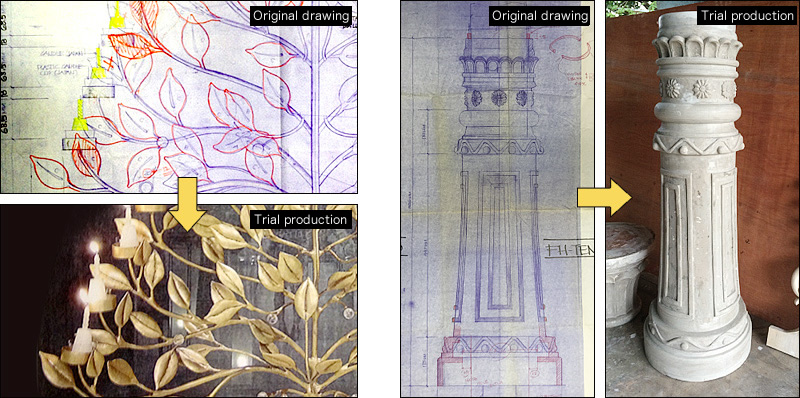 We pay attention to every detail of our materials.
We also accept detailed orders.
As our products are carefully crafted by artisans, we can respond to orders that incorporate the smallest details the customer can think of. Before giving up on your idea, let us know the nature of the design, colors, materials, size, and type of product you desire.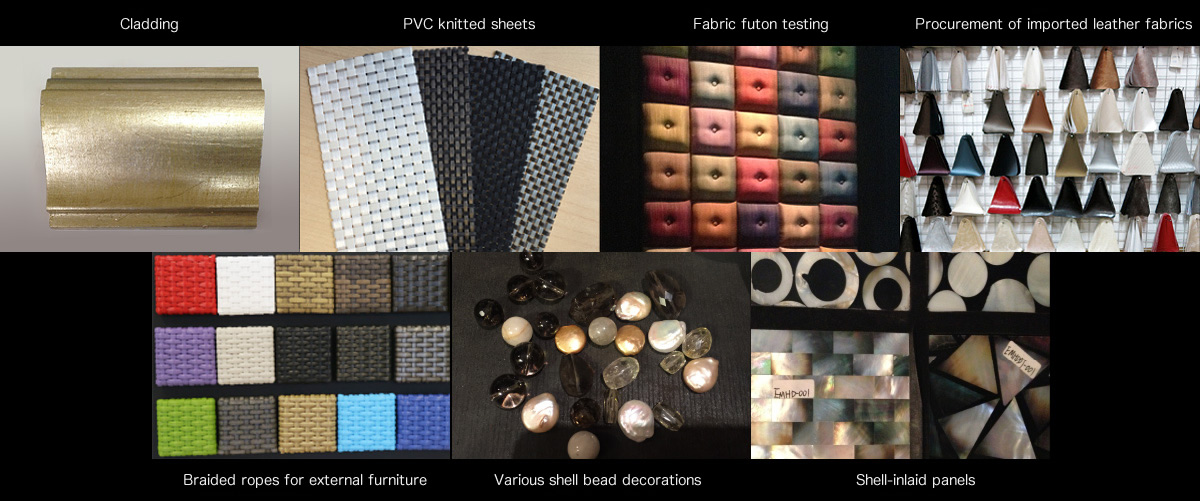 Creating a structure that does not compromise on quality, price, or value.
Linking up with factories throughout Asia as well as in Japan, our company internally manages arrangements for optimum delivery time, quality, and materials according to the customer's budget. Combining the Japanese spirit of pursuing quality with the overseas' mindset for cost performance, we have created a structure that ensures the highest level of satisfaction for our customers by offering lower prices while rigorously improving quality and delivering proposals with value.