- Departments -
DIVISION GUIDANCE
In order to be the best partner for our customers, we at Mega Create have developed 3 departments that harness our company's strengths. Through new ideas that bring together people and spaces, we offer services that bring out the unique character of each project.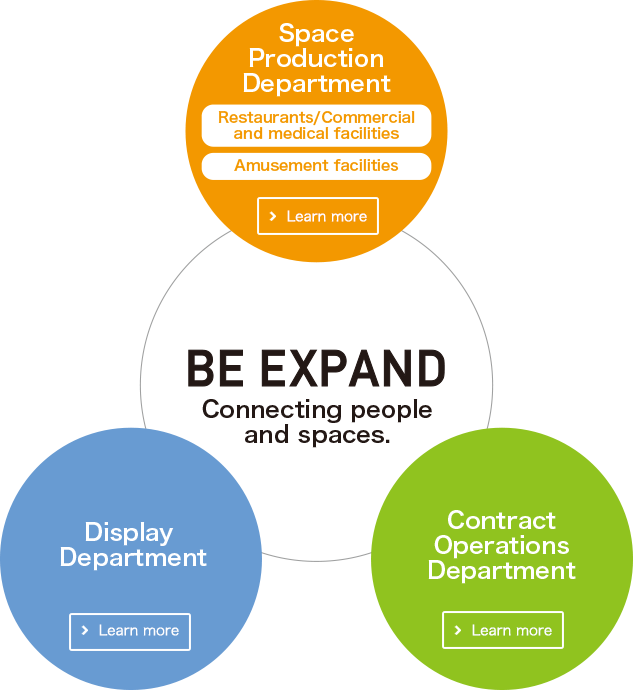 Space Production Department
Restaurants/Commercial facilities
Today, shops and facilities must offer a unique identity to create an impression unlike anywhere else. We at Mega Create deliver the ultimate in creative work to help realize the spaces envisioned by each property owner. Our Space Production Department executes design and construction that will leave customers in comfort and wanting to come back for more. Whether through richly expressive exteriors or interiors offering a unique and new discovery with each visit, we constantly work to create facilities that place importance on how each feature is highlighted.

Amusement facilities
One more role of our Space Production Department is to present facility designs based on clear-cut concepts that not only take the customer's perspective into consideration but also achieve the goals of the property owner. We address the issues of the owner while considering the ideas and thoughts that are necessary to create a prosperous business. The project team is composed of planning and design operatives who carry out onsite surveys as well as research competing shops to propose a design that will increase shop visits and boost the facility's identity. The team works to design facility layouts that secure ease of movement and increased visibility, while setting up spaces for pachinko, slots, and exchanging prizes. Using new ideas in quality space production, we offer support so you can create "the most successful shop in the region".

Display Department
We at Mega Create have built up an extensive portfolio in commercial space design and possess the knowledge and expertise required for constructing exposition booths. Each year various expositions are held throughout Japan. As the venue layout, visitor traffic, and decorative tastes differ each time, it is essential to avoid preconceptions and have an optimal plan based on past projects and experience. By fully harnessing the know-how we have built up in the field of commercial spaces as well as our portfolio of booth plans for a diverse array of industries, we can provide optimum booth proposals that match the current trends of your industry and offer support which directly produces results for your business.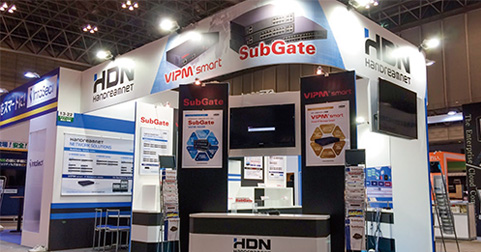 Contract Operations Department
We offer custom-made items at the best possible prices to match a variety of environments such as hotel guest rooms, FFE (Furniture, Fixture, and Equipment) and wedding facilities, public spaces, company reception and executive rooms, medical facilities, restaurants, and residences made by home manufacturers and developers. Working together with factories in Asia and Europe, we create original products that no mass-produced item can replicate using a comprehensive system covering everything from initial planning, design, and construction, to the proposal and manufacturing of furniture and coordination of interior decorations. As our customers' best partner, we at the Contract Operations Department harness MC's strengths. We provide contract design that will deliver the highest level of satisfaction through proposals with the power to inspire and amaze.